Professional Biography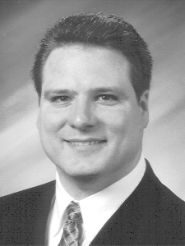 David W Barnett has enjoyed a distinguished career in financial and estate planning, investments and insurance. He began his career in private practice as an insurance agent in 1984 with an emphasis on life, health, annuity and long-term care insurance in the senior market. He joined the management team of Christian Fidelity Life Insurance Company in 1989, where he was Vice President and Agency Director and served on the company's Board of Directors until 2000. During his tenure at Christian Fidelity Life, he served on the company's Investment Committee, with responsibility for managing a diversified investment portfolio of more than $120 Million in bonds, equities, real estate mortgages and other holdings.
In 2001, he founded the Garnet Elite Marketing Group, Inc. (The GEM Group), an independent marketing organization that managed a field force of over 300 life and health insurance agents and financial planners in three states. In July 2003, he sold his interest in The GEM Group and returned to private practice, with an emphasis on comprehensive financial and estate planning.
Mr. Barnett has served on numerous insurance industry committees at both the state and national levels, and has been a featured speaker at a number of industry forums and conventions. He holds a Bachelors degree from The University of North Texas, Denton, Texas and the professional designations of Chartered Financial Consultant (ChFC) from The American College, Bryn Mawr, Pennsylvania, and Fellow of the Life Management Institute (FLMI), Associate in Insurance Regulatory Compliance (AIRC), and Associate, Customer Service (ACS) from the Life Office Management Association, Atlanta, Georgia. He is a life, health and annuity agent and an investment advisory representative licensed in Texas. Investment Advisory Services are offered through Grand Arbor Advisors, 7624 Bridges Avenue, Richland Hills, Texas, 76118, (866)964-4456, a Registered Investment Advisor in the State of Texas.
Beyond his financial planning and insurance career, Mr. Barnett is active in his community. He is a member of the Board of Regents and the Commission on Academics and Student Programs for Southwestern Assemblies of God University in Waxahachie, Texas, a member of the Advisory Board of Global University in Springfield, Missouri, and a member of the Board of Directors of The Christian Fidelity Foundation, Fort Worth, Texas. He has served as a Councilman in the City of Watauga, Texas, on the Board of the Northeast Tarrant Chamber of Commerce, and held various offices in the Tarrant County Republican Party. In his free time, he enjoys serving his church, traveling, and writing. He and his wife, Juliana, have been married since 1984 and have four children by birth and two by marriage: Leah Rockwell, Texas Christian University Class of 2007 and her husband, Brian Rockwell, University of Texas at Arlington Class of 2011; Daniel, United States Military Academy (West Point, NY) Class of 2009 and an officer of the United States Army, and his wife Kristin, Oklahoma University Class of 2009; Caleb, Birdville High School Class of 2010; and Benjamin, Birdville High School Class of 2013.